Hello everyone. It is Bama Mama and Bama Dad doing another guest post from the Sunshine State. (Unfortunately we are already home while I am writing this because we were too busy doing nothing to write this post).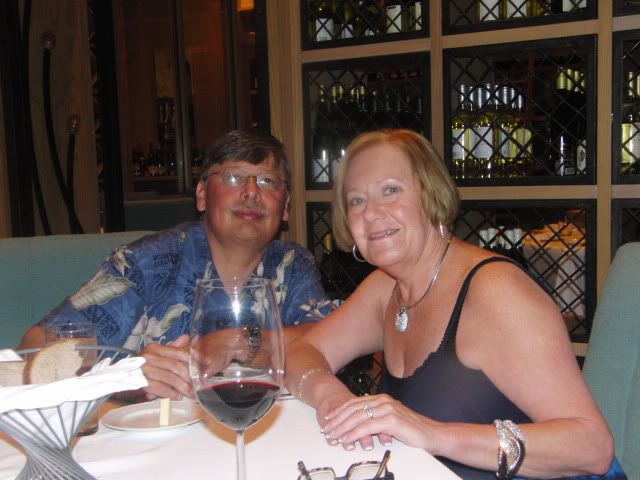 This time we went to Fish Out of Water which is located in Seagrove Beach, FL. We were there for 10 days and absolutely love it there and hope to buy a cottage or condo there in the future.
 
Anyway, back to Fish Out Of Water. We started with the Local Shellfish Platter.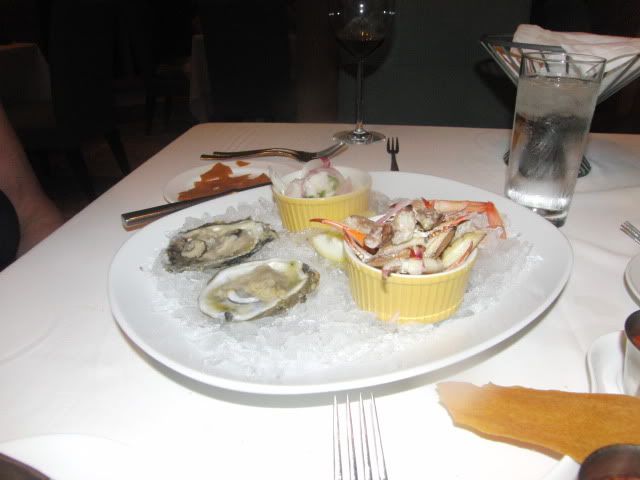 It had two oysters, two shrimp, some snapper ceviche, and some marinated blue crab claws. It was perfect to share as I hate oysters, Bama Dad is not a Ceviche fan (and I love cerviche) and we both like shrimp and crab claws and were willing to share those.
 
I had the Gulf Grouper but on the Red Snapper setup.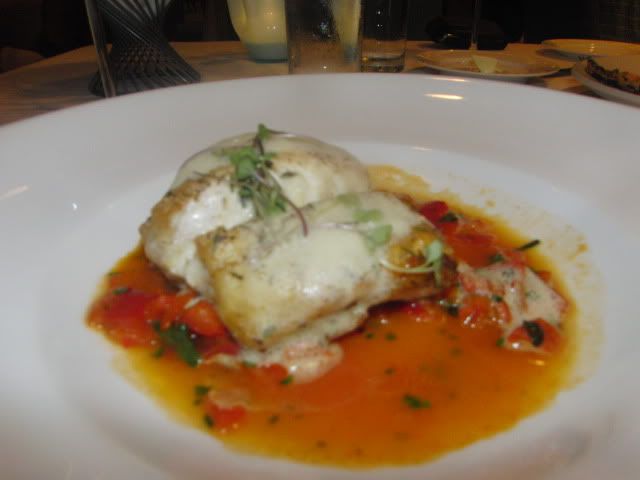 I had Red Snapper a few times that week so I was in the mood for Grouper but didn't like the sides. My Grouper came with vegetables with an Italian hot sauce (Bagna cauda) and it was awesome. I do not know what they put in their Bagna cauda so I researched Bagna cauda online. It is a warm dip of Piedmont, Italy (my love of Italy!) usually made with garlic,anchovies,olive oil and butter.
Bama Dad had the Chicken Under A Brick and ate every bite.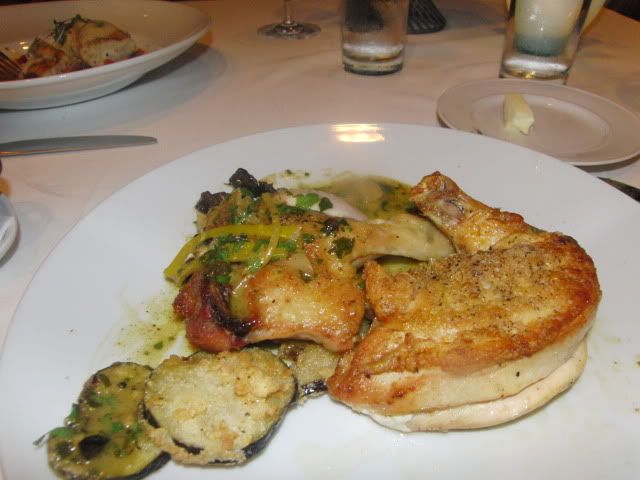 We shared some creamed spinach (probably not the healthiest thing we ate).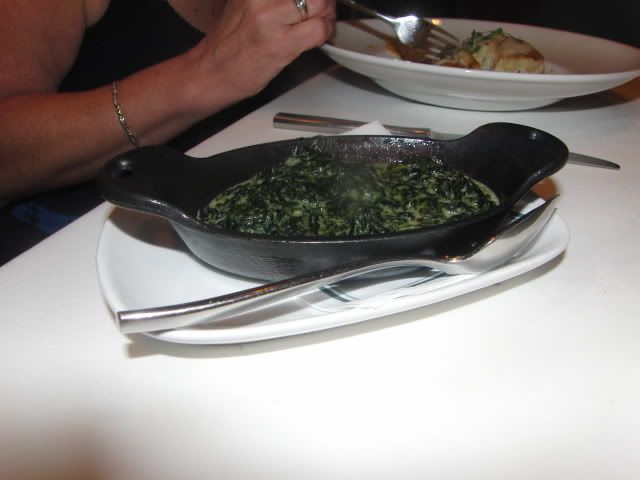 Thanks to Matt for letting us guest post and watching the house and dog while we were gone. He did an awesome job!
Thanks mom!