Last night was a busy one!
I normally try to get all of my errands over the weekend (grocery shopping can be time-consuming), but I had to make a trip to the store last night.
Basically, I'm a bottomless pit lately.
I've been doing my normal workouts every morning, but I've also been doing two hours of tennis about five days a week (sometimes more if I'm really enjoying myself). Although I love being active, it really makes my grocery bill shoot up. Hey, it's a sacrifice I'm willing to take.
Before I headed to the grocery store after work, I picked up a new pair of tennis shoes.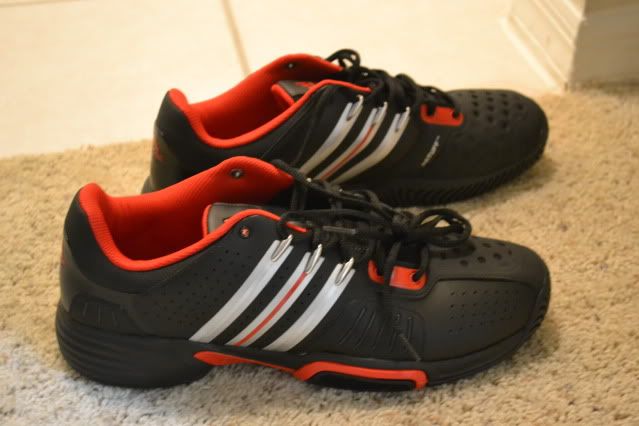 I've been holding on on buying a new pair for a few weeks. I wanted to make sure that I was actually going to stick with tennis for the long term. Since I realized that I'm pretty much addicted, I shelled out money for a good pair.
I honestly can't remember the last time I purchased a pair of shoes that weren't specifically for running.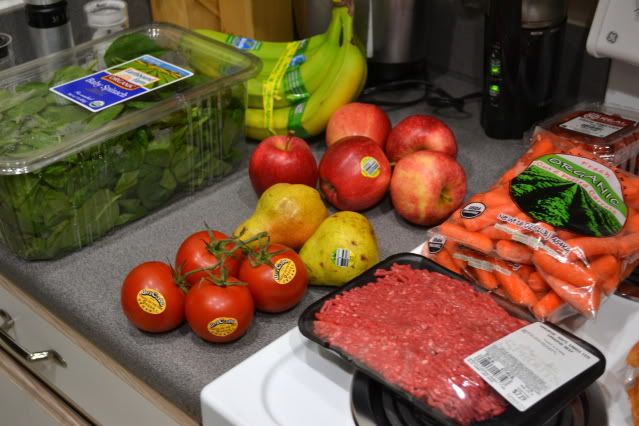 Organic baby spinach
Organic apples
Organic pears
Organic tomatoes
Organic grape tomatoes
Organic bananas
Organic baby carrots
Organic grass fed beef
Organic cottage cheese
Organic bleu cheese
Siggi's Icelandic yogurt
Erewhon brown rice cereal
Organic toasted oat cereal
Omega-3 eggs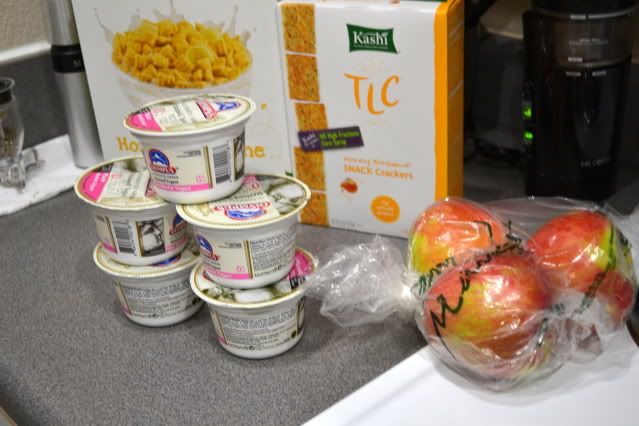 Olympus Greek yogurt
Kashi honey sunshine
Kashi crackers
I bought a block of this cheese on Saturday and it's already gone. So. Good.
I actually really enjoyed doing my shopping on a week night. The store was basically empty and everything was well stocked. Sometimes it can be a real pain in the butt to fight the crowds on a weekend!
When do you typically do your grocery shopping?