Are you interested in running but don't know where to start?
*You can read about how I became hooked on running here.*
Since I've had several requests for this post, I'm going to try and make it as simple as possible.
First, I want to make it clear that running isn't rocket science. When you start to over think things, that's when you get into trouble. Trust your gut instincts. If you think you need a day off, take one. If you think you're running to fast, slow down. Basically, just be smart about it!
When I first started, I was pretty stupid. Luckily I have learned from my mistakes.
Also, make sure you're running for the right reasons. You don't have to run to be healthy, nor do you have to run to be physically fit. I know that if you give running a chance, you're going to be addicted.
1. Get A Good Pair Of Shoes
Before you start running, you're going to need a pair of shoes that will work with how your body runs.
Go straight to the experts at a running store. Plan on spending some time there because the store clerk should ask you several questions and have several running shoe options for you to try out. If they don't, go somewhere else.
Also, have the store clerk do a gait analysis for you. He'll watch you run in the running shoes (most likely on the treadmill) and determine your running style. This will determine if you're overpronating (your foot rolls inward) or supinating (your foot rolls outward) when your foot strikes the ground.
You can run in an old shirt and shorts, but you need good shoes.
2. Start With A Run/Walk Method
When it comes to running, you always want to start slow and slowly increase your mileage.
After you've warmed-up by walking for a few minutes, run for a short segment and then take a walk break. If you're just starting, you can alternate very short run segments with longer walking segments, such as 1 minute running, 7 minutes walking.
Keep repeating your run/walk pattern until you've covered your goal distance or time.
As you continue with your run/walk program, try to extend the amount of time you're running and reduce your walking time.
Eventually, you'll be running the whole time!
3. Experiment With What Foods Work For You
I would recommend these resources:
4. Stretch Well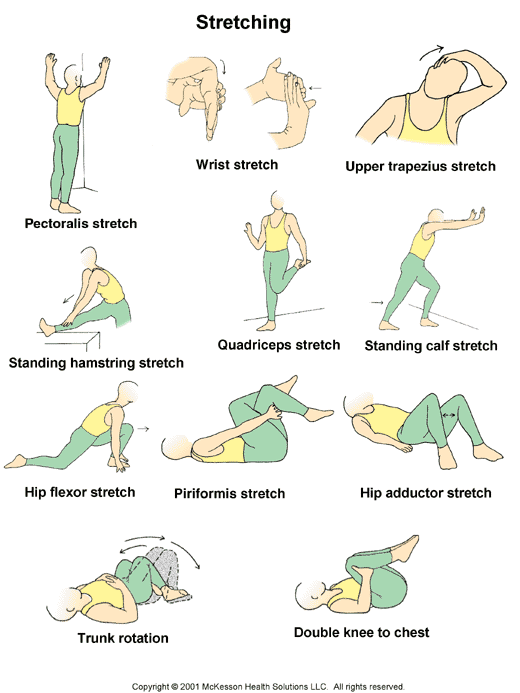 Before you start running, do a few dynamic stretches to warm up your muscles (or start slowly).
The time to do static stretching is AFTER your run. I spend about 15-20 minutes each day stretching and using my foam roller. In terms of recovery, it's like night and day. Trust me, a little stretching goes a long way.
5. Know Your Limits
Side note: I know my alcohol limits.
I used to have an "all or nothing" attitude when it came to running (or anything). I have a perfectionist mindset, so sometimes it's very easy for me to overdo it.
ALL runners should follow the 10 percent rule (which states you shouldn't increase your running mileage by more than 10 percent from one week to the next). EX: If you currently run 30 miles a week, running 50 miles the next week might be asking for trouble. You can safely add 3 miles (10% of 3). You may get away with it initially, but you might get injured later on (been there done that).
In short: "No pain no gain" is not always true.
Run smart.
HAVE FUN.