*This week, we are continuing the "Soy Simple" campaign by talking about sports nutrition. Be sure to check out the end of the post for a great giveaway!*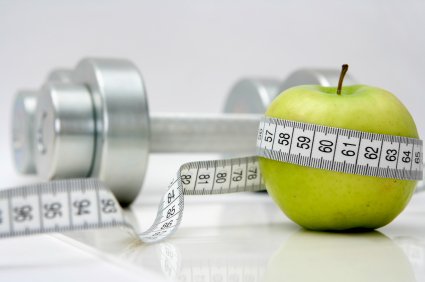 Honestly, I think that the fuel that you take in before, during, and after exercise is just as important as the workout itself. If you don't fuel your body properly, you're definitely not going to perform and recover to your maximum potential.
To get the most out of any workout, you need to fuel your body properly before and after your training session. By eating the right foods at the right times, you'll have more energy to train and you'll recover better from intense workouts.
Since I workout in the morning, it's very rare that I will eat something before a workout.
Because of my schedule, I eat a late dinner and I always have a snack immediately before bed. I rarely have an appetite when I first wake up and I always have plenty of energy. This works for me, so I stick with it.
Pre-Workout
If you do need something before a workout, try to keep it simple and light. Something low in fat and high in carbs will be the easiest to digest. It's important to experiment with different foods to see what works best with your body.
You want food that will do the following:
Hydrate
Sit well in your stomach (low in fat and fiber)
Give you energy (high in carbohydrates)
Post-Workout
Since I don't eat before my workouts, it's extremely important for me to have a large, balanced meal for breakfast.
I like to emphasize carbs and protein at breakfast, but I also like to make sure I have a moderate amount of fat as well. A combination of the three keep me full and focused throughout the morning.
Scientific research demonstrates that soy protein:
Is a high-quality protein

Supports the development of lean body mass

Provides energy for muscles during exercise

Builds muscle strength in conjunction with an exercise program
Here are a few post-workout meals and snacks that will help you recover properly:
Cold or hot cereal with soymilk, fruit, and nuts
Grilled tofu or tempeh with vegetables and brown rice
A fruit smoothie made with soymilk
An energy bar, such as ClifBar (my favorite)
Trail mix with dried fruits, nuts, and edamame
My Favorite Post Workout Smoothie
1 scoop vanilla protein powder
1 medium frozen banana
1 TBSP of natural peanut butter
1 TBSP ground flax seed
1 cup of vanilla soymilk
1/2 cup plain Greek yogurt
Sprinkle of cinnamon (optional)
Instructions
In a blender, add all of the ingredients and blend well.
Pour into glass and enjoy! Tastes like heaven!
Like I've stated in my previous posts, I like to keep my soy consumption limited to organic and less processed sources.
Hey, tofu is actually pretty good for breakfast
Giveaway
To be entered in a giveaway to win a $50 gift card to Sports Authority (or your local sporting goods store), please answer the following question in the comments section: How do you fuel for a workout?
A winner will be chosen randomly on Sunday November 20!
*Please read this post for my disclaimer*